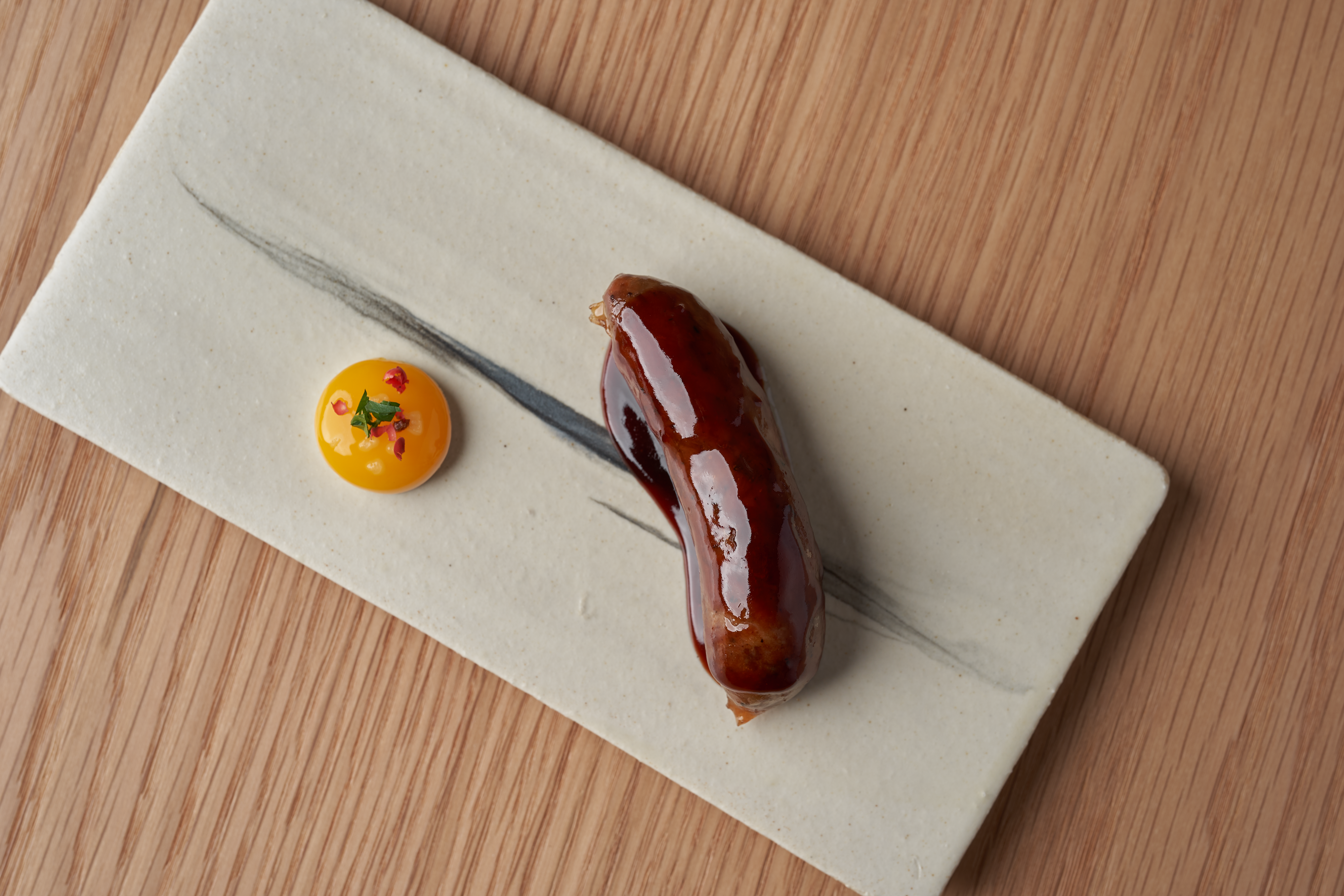 DISH STORIES 「極みえのき」

一皿一皿に込めた想いを綴るDISH STORIES(ディッシュ ストーリーズ)、第二回は昨年のオープンより前から試行錯誤し、どの食材よりも、向き合い続けている高知県産「極みえのき」

えのきは旨み、食感もよく、季節を問わず、いつでも美味しいキノコです。
日本やヨーロッパにも季節を代表する高級なキノコはありますが、えのきはその汎用性の高さから主役の料理が少ないと思います。
『普段主役になれていないものを主役に』
この言葉はトワヴィサージュのコンセプトの一つでもあり、私の料理観の一つです。
トワヴィサージュのオープン前に出会った「高知県の極みえのき」
どのあたりが極みなのか気になって食べると、
食感,旨みが今まで食べたえのきとまるで違いました。
すぐに生産者の、横田さんにお電話してお話しを伺うと、育生に海洋深層水を使用し、
旨み,食感,栄養素が高いえのきを育てていらっしゃいました。
それから毎週ケースで極みえのきを送っていただき、えのきを主役にしたソーセージを作っております。
季節でえのきの切り方、炒め方、少量使用する豚肉の分量を変え、その時最高の極みえのきのソーセージを作っております。
昨年7月に高知県の横田さんのところへ伺い、
横田さんの想いを直にお聞きし、お人柄に触れ
これからも極みえのきに向き合い続けようと改めて想いました。
横田さん
いつも本当にありがとうございます。


DISH STORIES 「KIWAMI ENOKI mushrooms」
In this second installment of DISH STORIES, we will be featuring the "kiwi enoki" mushrooms from Kochi Prefecture, which we have been experimenting with since before the opening of the restaurant last year, and which we continue to face more than any other ingredient.
Enoki mushrooms have a great flavor and texture, and are delicious any time of year, regardless of the season.
While there are other high-end mushrooms in Japan and Europe that represent the seasons, enoki is rarely used as the star of a dish because of its versatility.
'Take something that doesn't usually play a starring role and make it the star of the show.'
This phrase is one of the concepts of Toi Visage and also one of my views on cooking.
Kochi Prefecture's "Enoki mushrooms," which I encountered before the opening of TROIS VISAGES.
I was curious to find out what was the best part of the dish,
The texture and flavor were different from any other enoki mushrooms I had ever eaten.
I immediately called the producer, Mr. Yokota, and asked him about it,
He was growing enoki mushrooms with high flavor, texture, and nutrients.
Since then, he has been sending us a case of Enoki every week, and we have been making sausages with Enoki as the main ingredient.
We change the way we cut the enoki, fry them, and use a small amount of pork depending on the season, to make the best sausage of the time.
Last July, we visited Mr. Yokota in Kochi Prefecture,
We were able to hear his thoughts and feelings directly from him, and were touched by his personality.
I was reminded once again that we will continue to face the challenge of making the finest Enoki sausage.
Mr. Yokota
Thank you very much for all your support.